---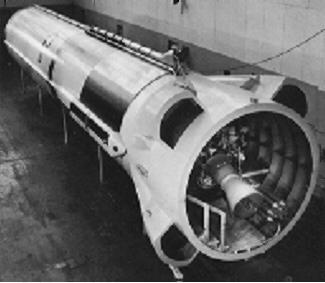 WS-107
WS-107 Concept 1. Before the Tea Pot report, Atlas was to have five thrust chambers and double the throw weight.
Credit: Ronald Wade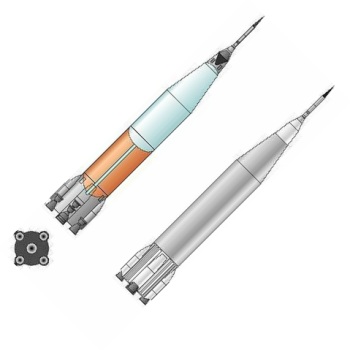 MX-1593
The first design of the Atlas ICBM had five motors in place of the 3 used for the smaller final design.
Credit: © Mark Wade
American orbital launch vehicle. The September 1951 design for the Atlas used seven main engines to hurl the 3600 kg nuclear warhead over a 9300 km range. CEP was 1850 m.
Standard warhead: 3,600 kg (7,900 lb). Maximum range: 9,300 km (5,700 mi). CEP: 1.85 km (1.14 mi).
Status: Design 1951.
Payload: 3,600 kg (7,900 lb).
Height: 37.00 m (121.00 ft).
Diameter: 3.66 m (12.00 ft).
Thrust: 1,695.00 kN (381,051 lbf).

More... - Chronology...
---
---
---
Associated Countries
---
See also
---
Associated Manufacturers and Agencies
---
Home - Browse - Contact
© / Conditions for Use
---