---

Yuhangyuan 1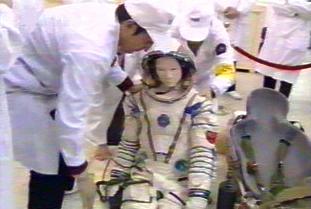 Chen Long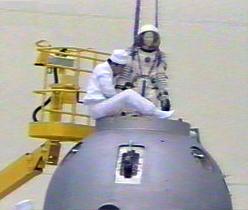 Chen Long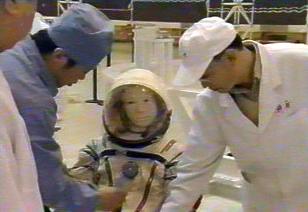 Chen Long
Chen Long
Chinese phantom cosmonaut. Phantom astronaut identified as first Chinese man in space in 2003. Mistranslation of Li Qinglong.
Chinese astronaut photographed training in spacecraft at time of Shenzhou 4 launch in January 2003. The January 2 edition of Hong Kong newspaper Sing Tao Daily identified this Chinese astronaut by the name 'Chen Long' and indicated he would be the only crew member aboard Shenzhou 5, the first Chinese manned spaceflight, planned for October 2003. It was indicated that he had the best overall performance of the 14 Chinese astronauts in training. It was later revelaed the 'Chen Long' was a mistranslation or Cantonese version of 'Qinglong', the first name of 'Li Qinglong', one of the Chinese astronauts trained in Russia in 1996. In the event, Li Qinglong was not the first Chinese citizen in space, putting 'Chen Long' into the category of a 'phantom astronaut'....
More... - Chronology...
---
---
---
Associated Countries
---
See also
Phantom Cosmonaut Over the years the Western press named a number of cosmonauts that were never acknowledged by the Soviet Union. Most were said to have died in space. More...
---
Home - Browse - Contact
© / Conditions for Use
---