---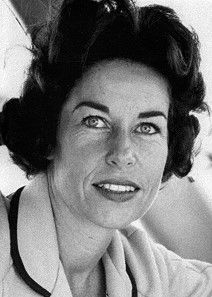 Dietrich
Credit:
www.spacefacts.de
- www.spacefacts.de
Dietrich, Jan
(1926-2008) American pilot, one of the Mercury 13 female astroauts proposed in 1961, but never entered training.
Jan and Marion Dietrich were identical twins, 34 years old when they received notification from the Lovelace Clinic that they had passed the screening tests for astronaut training. They graduated together from the University of California, Berkley in 1949. Jan became a flight instructor and chief pilot for a flight school and corporate pilot for a construction company in California. By 1961 she had amassed 8,000 flight hours and was one of the first women in the US to obtain an Airline Transport Pilot License. One of the group of women who went to the Lovelace Clinic in Albuquerque, New Mexico in 1961 and underwent the same medical and psychological tests that the Mercury 7 astronauts had completed. She was one of the Mercury 13 finalists, considered qualified by Dr. Lovelace for astronaut training. By the year 2000 she was in poor health but had survived her twin sister by 26 years.
Birth Place: San Francisco, California.
Status: Deceased.


Born: 1926.
Died: 2008.06.05.

More... - Chronology...
---
---
---
Associated Countries
---
See also
---
Dietrich Chronology
---
1961 January 1 -
.
---
2008 June 5 -
.
---
Home - Browse - Contact
© / Conditions for Use
---