---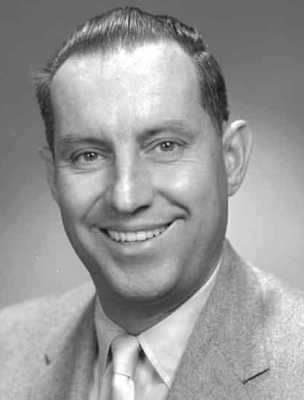 Friedrich Hans
Credit: via Richard Martin
Friedrich, Hans Rudolph
(1911-1958) German engineer in WW2, member of the Rocket Team in the United States thereafter.
After receiving doctorate from Leipzig Univeristy, became chief controls analyst for the V-2 missile at Peenemuende during World War II. As of January 1947, working at Fort Bliss, Texas. In 1951 he left von Braun's group at the Redstone Arsenal and joined Convair as head of control and dynamic analysis for the MX-1593 / Atlas missile. He was later Convair's Engineering Director of Systems Analysis. Died at San Diego, California.
Born: 1911.09.12.
Died: 1958.12.06.

More... - Chronology...
---
---
---
Associated Countries
---
See also
---
Bibliography
Objective List of German and Austrian Scientists, Joint Intelligence Objectives Agency, 2 January 1947.
---
Friedrich, Hans Chronology
---
1958 December 6 -
.
---
Home - Browse - Contact
© / Conditions for Use
---