---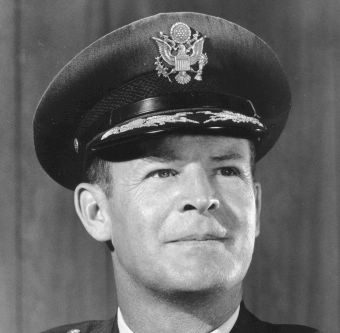 Gerrity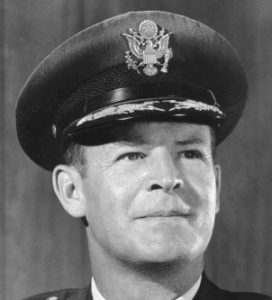 Gerrity
Credit: NASA
Gerrity, Thomas Patrick
(1913-1968) American officer. Head of Air Force ballistic missile programs 1960-1961.
Gerrity, son of a railroad boilermaker, grew up in Chicago, where his family moved before he was two. He attended the Armour Institute (later the Illinois Institute of Technology). He joined the Army as an aviation cadet in 1939. He was serving in the Philippines at the time of the Japanese invasion in December 1941, becoming commander of a bomber squadron in New Guinea after the American evacuation. In November 1942 he was assigned to the Army Air Forces Materiel Command at Wright Field, Dayton, Ohio, and worked as project officer on the B-25, B-26, B-29, B-32, B-35 and B-36 bombers. In January 1946 he was made Chief of the Bomber Branch in the Aircraft and Missile Section, and then later Chief of the entire Aircraft and Missile Section.
In March 1950 Gerrity commanded the 1lth Bombardment Group of the Strategic Air Command at Carswell Air Force Base, Texas. In March 1953 he went to the Pentagon, serving in senior staff posisions in procurement and production engineering. From August 1957 he commanded the Oklahoma City Air Materiel Area of the Air Materiel Command in August 1957 t Tinker Air Force Base, Oklahoma.
In July 1960 he was made commander of the Ballistic Missile Center of the Air Materiel Command at Los Angeles, California, reorganized as the Ballistic Systems Division in April 1961. During this period he oversaw the most intense phase of development and deployment of the Atlas, Titan, and Minuteman ICBM's.
In July 1962 General Gerrity was assigned to duties at the Pentagon, followed by a stint as the senior Air Force member, Military Staff Committee, United Nations. In August 1967 he became commander of the Air Force Logistics Command at Wright-Patterson Air Force Base, Ohio.
Birth Place: Harlowton, Montana.


Born: 1913.12.08.
Died: 1968.02.24.

More... - Chronology...
---
---
---
Associated Countries
---
See also
---
Associated Manufacturers and Agencies
---
Bibliography
Walker, Chuck, with Powell, Joel, Atlas - The Ultimate Weapon, Apogee Books, Canada, 2005.
---
Gerrity Chronology
---
1968 February 24 -
.
---
Home - Browse - Contact
© / Conditions for Use
---