---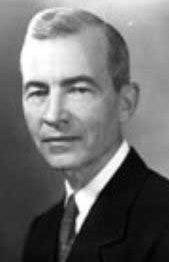 Quarles
Credit: NASA
Quarles, Donald A
(1894-1959) American manager, secretary of the Air Force 1955 -1957, deputy secretary of defense 1957- 1959. Played a key role in the Vanguard-Jupiter satellite launcher dispute.
Donald A. Quarles was a deputy secretary of defense between 1957 and 1959. Just after World War II he had been a vice president first at Western Electric Co. and later at Sandia National Laboratories, but in 1953 he accepted the position of assistant secretary of defense (research and development). He was also secretary of the Air Force between 1955 and 1957.
Born: 1894.
Died: 1959.01.01.

More... - Chronology...
---
---
---
Associated Countries
---
See also
---
Bibliography
Launius, Roger D, NASA Chief Historian, NASA History Office Home Page, Web Address when accessed: here.
---
Home - Browse - Contact
© / Conditions for Use
---