---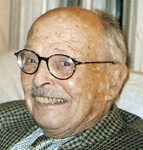 Shapley
Credit: NASA
Shapley, Willis H
(1917-2005) American manager, served at NASA 1965-1975 and 1987-1988.
Willis H. Shapley , son of famous Harvard astronomer Harlow Shapley, earned a B.A. from the University of Chicago in 1938. From that point until 1942, he did graduate work and performed research in political science and related fields at the latter institution. He joined the Bureau of the Budget in 1942 and became a principal examiner in 1948. From 1956-1961 he was assistant chief (Air Force) in the bureau's military division, becoming progressively deputy chief for programming (1961-1965) and deputy chief (1965) in that division. He also served as special assistant to the director for space program coordination. In 1965 he moved to NASA as associate deputy administrator, with his duties including supervision of the public affairs, congressional affairs, DOD and interagency affairs, and international affairs offices. He retired in 1975 but rejoined NASA in 1987 to help it recover from the Challenger disaster. He served as associate deputy administrator (policy) until 1988, when he again retired but continued to serve as a consultant to the administrator.
Born: 1917.03.02.
Died: 2005.10.24.

More... - Chronology...
---
---
---
Associated Countries
---
See also
---
Bibliography
---
Shapley Chronology
---
1966 December 19 -
.
---
2005 October 24 -
.
---
Home - Browse - Contact
© / Conditions for Use
---