---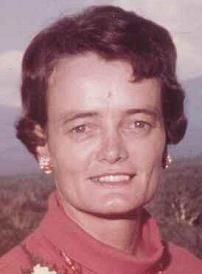 Steadman
Credit:
www.spacefacts.de
- www.spacefacts.de
Steadman, Bernice Trimble
(1923-) American pilot, winner of many awards and races, one of the Mercury 13 female astroauts proposed in 1961, but never entered training.
Bernice Steadman was a veteran of many Air Races and began flying at an early age, earning her Private Pilot's License at age 17, and her Commercial Pilot's License in 1946. She founded and operated her own flight school, charter service and Fixed Base Operations at Bishop Airport in Flint, Michigan. She held an Airline Transport Pilot license and taught Reserve Air Force pilots after WWII. One of the group of women who went to the Lovelace Clinic in Albuquerque, New Mexico in 1961 and underwent the same medical and psychological tests that the Mercury 7 astronauts had completed. She was one of the Mercury 13 finalists, considered qualified by Dr. Lovelace for astronaut training. In 1968 she was elected President of the prestigious women's flying group, the International Ninety Nines, created by Amelia Earhart. Steadman won numerous air races, among them Transcontinental Air Race (the Powder Puff Derby) and the International Air Race. She organized the Michigan SMALL Race.
As of the end of the millenium, Steadman was no longer flying but remained active in many aviation organizations. She actively campaigned for a spaceflight for Jerrie Cobb as a counterpart to John Glenn's shuttle flight.
Status: Inactive.
Born: 1923.

More... - Chronology...
---
---
---
Associated Countries
---
See also
---
Steadman Chronology
---
1961 January 1 -
.
---
Home - Browse - Contact
© / Conditions for Use
---