---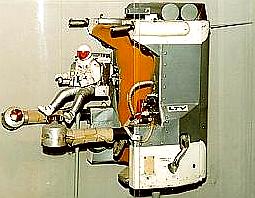 EVAMU
EVAMU Manoeuvring Unit to have been tested in project Gemini.
Credit: USAF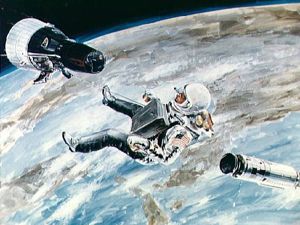 Gemini 9
Art concept of Astronaut in Manoeuvring Unit
Credit: NASA
American space mobility device, tested 1966. Vought developed the EMU, which was to have been flown in the Gemini program. This design approach led to the Space Shuttle's MMU (Manned Maneuvering Unit) was put into operation.
AKA: Extravehicular Activity Maneuvering Unit.

More... - Chronology...
---
---
---
Associated Countries
---
See also
---
Associated Manufacturers and Agencies
---
Gemini EMU Chronology
---
1964 August 22 -
.
---
1965 February 1 -
.
---
Home - Browse - Contact
© / Conditions for Use
---