---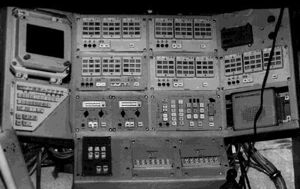 Mir panel
Credit: RKK Energia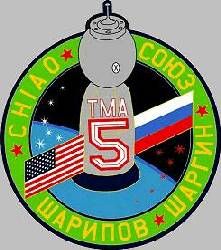 Mir EP-2
Credit:
www.spacefacts.de
- www.spacefacts.de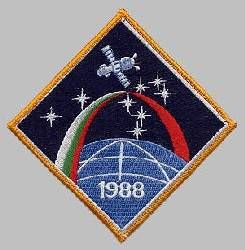 Mir EP-2
Credit:
www.spacefacts.de
- www.spacefacts.de
Crew: Aleksandrov Aleksandr, Savinykh, Solovyov. First successful space station flight of Bulgarian cosmonaut. Mission to swap Soyuz lifeboats docked to station. Backup crew: Lyakhov, Serebrov, Stoyanov.
Transported to the Mir orbital station a Soviet/Bulgarian crew comprising cosmonauts A Y Solovyev, V P Savinykh and A P Aleksandrov (Bulgaria) to conduct joint research and experiments with cosmonauts V G Titov and M K Manarov. Interim orbit 343 x 282 km. Maneuvered to Mir's 355 x 349 km orbit. Docked 15:57 GMT 9 June to Mir's aft port. Undocked 06:18 GMT 17 June 88. Recovered June 17, 1988 10:13 GMT. Landed 202 km from Dzehezkazgan.
Narrative (adapted from D S F Portree's Mir Hardware Heritage, NASA RP-1357, 1995)
Due to the Soyuz 33 failure, Bulgaria was the only east European Soviet ally not to have had a citizen visit a Soviet space station. Bulgarian cosmonaut-researcher Alexandr Alexandrov, (endlessly confused with the contemporary Soviet cosmonaut of the same name), used nearly 2,000 kg of equipment delivered by Progress freighters to conduct 46 experiments in the Shipka program during his stay. The visiting crew left aboard Soyuz TM-4, leaving the fresh Soyuz TM-5 as a lifeboat.
AKA: Rodnik (Spring - water spring); Soyuz TM-5.
First Launch: 1988.06.07.
Last Launch: 1988.06.17.
Duration: 9.84 days.

More... - Chronology...
---
---
---
Associated People
---
See also
---
Associated Programs
---
Mir EP-2 Chronology
---
1988 June 7 -
. 14:03 GMT - .
Launch Site
:
Baikonur
.
Launch Complex
:
Baikonur LC1
.
LV Family
:
R-7
.
Launch Vehicle
:
Soyuz 11A511U2
.
---
1988 June 17 -
.
---
Home - Browse - Contact
© / Conditions for Use
---