---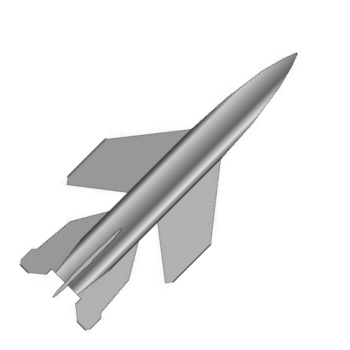 A7
Credit: © Mark Wade
German test vehicle. Subscale test model of the A9 rocket. Considered for use as a weapon as well.
1.612 square meter wing area.
Status: Cancelled 1940.
Gross mass: 1,000 kg (2,200 lb).
Height: 5.91 m (19.38 ft).
Diameter: 0.38 m (1.24 ft).
Thrust: 15.00 kN (3,372 lbf).

More... - Chronology...
---
---
---
Associated Countries
---
See also
A4 The V-2, known as the A4 to its developers, was the basis for most of the rocketry that exists in the world today. It was ineffective as a weapon of war, but represented a quantum leap in technology. The A1, A2, A3, and A5 were steps in the development of the missile. Later versions - the A6 through A12 - were planned to take the Third Reich to the planets. More...
---
Associated Manufacturers and Agencies
---
Bibliography
Michels, Juergen and Przybilski, Olaf, Peenemuende und seine Erben in Ost und West, Bernard & Graefe, Bonn, 1997.
---
Home - Browse - Contact
© / Conditions for Use
---