---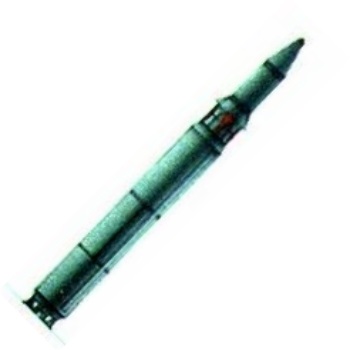 Shtil-2
Credit: © Mark Wade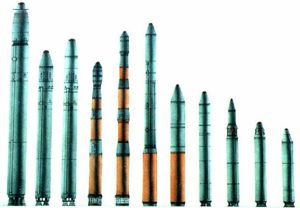 ICBM-Derived LVs
The range of launch vehicles derived from decommissioned ballistic missiles offered for sale by Russia after the cold war.
Credit: © Mark Wade
Russian intercontinental ballistic orbital launch vehicle. Three stage vehicle based on R-29RM SLBM with a special shroud. Liftoff mass 40 tonnes. Stationary launch platform.
LEO Payload: 350 kg (770 lb) to a 200 km orbit. Payload: 70 kg (154 lb) to a 700 km orbit. Launch Price $: 0.500 million in 1999 dollars.
AKA: RSM-54; SS-N-23.
Status: Out of production.
Gross mass: 40,000 kg (88,000 lb).
Payload: 350 kg (770 lb).
Height: 18.40 m (60.30 ft).
Thrust: 809.00 kN (181,870 lbf).
Apogee: 200 km (120 mi).

More... - Chronology...
---
---
---
Associated Countries
---
See also
---
Associated Manufacturers and Agencies
---
Home - Browse - Contact
© / Conditions for Use
---