Home - Search - Browse - Alphabetic Index: 0- 1- 2- 3- 4- 5- 6- 7- 8- 9
A- B- C- D- E- F- G- H- I- J- K- L- M- N- O- P- Q- R- S- T- U- V- W- X- Y- Z
---
MISS Flight 1
---
Part of Man-In-Space-Soonest Family
---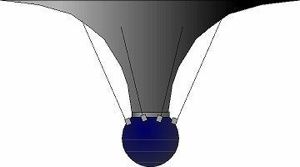 Project 7969 Avco
Credit: © Mark Wade

In the USAF Man-In-Space Soonest program plan issued on 15 June 1958 targeted the first manned flight for April 1960. Ten days later the first astronaut group was identified - consisting of Robert Walker, Scott Crossfield, Neil Armstrong, and Robert Rushworth. But a month later the project was stopped, and NASA was handed the program in September 1959. NASA's project Mercury wouldn't orbit an American until 1962.

Launched: October 1960.
---
---
Family: Manned spaceflight. People: Bridgeman, White, Alvin, Walker, Joseph, Crossfield, McKay, White, Robert, Rushworth, Kincheloe, Armstrong. Country: USA. Spacecraft: Man-In-Space-Soonest.
---
---
Home - Search - Browse - Alphabetic Index: 0- 1- 2- 3- 4- 5- 6- 7- 8- 9
A- B- C- D- E- F- G- H- I- J- K- L- M- N- O- P- Q- R- S- T- U- V- W- X- Y- Z
---
© 1997-2017 Mark Wade - Contact
© / Conditions for Use
---