Home - Search - Browse - Alphabetic Index: 0- 1- 2- 3- 4- 5- 6- 7- 8- 9
A- B- C- D- E- F- G- H- I- J- K- L- M- N- O- P- Q- R- S- T- U- V- W- X- Y- Z
---
Norma
---
Part of Orel Family
---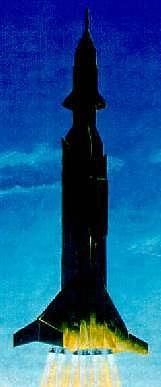 NORMA Spaceplane
Credit: Mark Lindroos

Russian winged orbital launch vehicle. Semi-reusable vertically launched two-stage-to-orbit vehicle. The flight profile featured a reusable flyback booster launched from a modular launch platform, an expendable second stage with a reusable orbiter that would have landed vertically. Development cost estimated at $13 billion.

Status: Study 1997.
---
---
Family: orbital launch vehicle, Winged. Country: Russia.
---
---
Home - Search - Browse - Alphabetic Index: 0- 1- 2- 3- 4- 5- 6- 7- 8- 9
A- B- C- D- E- F- G- H- I- J- K- L- M- N- O- P- Q- R- S- T- U- V- W- X- Y- Z
---
© 1997-2017 Mark Wade - Contact
© / Conditions for Use
---