Home - Search - Browse - Alphabetic Index: 0- 1- 2- 3- 4- 5- 6- 7- 8- 9
A- B- C- D- E- F- G- H- I- J- K- L- M- N- O- P- Q- R- S- T- U- V- W- X- Y- Z
---
Bredt, Irene
---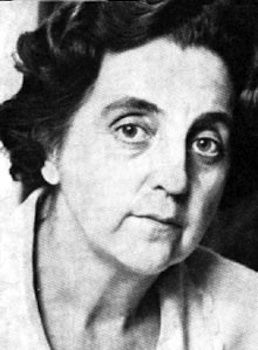 Bredt
Bredt, Irene
German engineer. Wife of Eugen Saenger and co-designer of the Silverbird spaceplane
Born: 1911-04-24. Died: 1983-10-20. Birth Place: Bonn.
The Austrian Eugen Saenger came to Germany in February 1936 to head a secret aerospace research institute at Trauen to develop his Silverbird manned intercontinental hypersonic bomber concept. Irene Bredt received a Doctorate in Physics in 1937 and was immediately hired to work at Saenger's institute. From 1937 to 1942 she investigated liquid propellant engine thermodynamics, at the same time becoming Saenger's personal assistant. She was made a Senior Researcher for ramjet testing a Ainring, working there from 1942 to 1945. Bredt worked with Saenger to develop the equations necessary to calculate winged flight at the near-vacuum of the edge of space. Their final design study on the Saenger-Bredt Antipodal Bomber, a hypersonic manned weapons system, was issued in August 1944, too late to be developed before the end of the war. However, taking the Saenger-Bredt bomber as the starting point, the Americans developed the Dynasoar spaceplane, and the Russians the Burya and Buran intercontinental cruise missiles. All were developed in the 1950's but eventually canceled.
After the war Saenger rejected offers to work for the Americans or British. Instead he and Bredt moved to France in July 1946. There they became consultants to what would later be Nord Aviation at Chatillon, near Paris. They became married in 1951 and would work on several advanced French projects of the 1950's, including the SS-10 antitank missile, the Griffon turboramjet experimental aircraft, and the R-010 ramjet missile.
In September 1954 the Allies had allowed Germany to resume aerospace research, and Saenger and Bredt took posts as director and vice-director of a new Institute for the Physics of Jet Propulsion at Stuttgart.
In 1961 both Bredt and Saenger were implicated in assisting the Egyptians to develop ballistic missiles. Both vigorously denied being involved with the German enterprise that was developing weapons for Egypt. The public clamor forced Saenger to resign in November 1961, followed by Bredt on 4 June 1962. Their institute was taken over by a federal German Agency, the DFLR.
Saenger accepted a professorship in October 1963 at the Technical University of Berlin, only to die prematurely on 10 February 1964. Bredt survived her husband by 19 years and was honored with the Hermann Oberth Gold Medal for her body of scientific work in 1970.
---
---
Country
:
Germany
.
Bibliography
:
5200
.
---
---
1911 April 24 -
.
Birth of Irene Bredt. - . Related Persons: Bredt. German engineer. Wife of Eugen Saenger and co-designer of the Silverbird spaceplane.
---
1983 October 20 -
.
Death of Irene Bredt. - . Related Persons: Bredt. German engineer. Wife of Eugen Saenger and co-designer of the Silverbird spaceplane.
---
---
Back to top of page
---
Home - Search - Browse - Alphabetic Index: 0- 1- 2- 3- 4- 5- 6- 7- 8- 9
A- B- C- D- E- F- G- H- I- J- K- L- M- N- O- P- Q- R- S- T- U- V- W- X- Y- Z
---
© 1997-2019 Mark Wade - Contact
© / Conditions for Use
---