Home - Search - Browse - Alphabetic Index: 0- 1- 2- 3- 4- 5- 6- 7- 8- 9
A- B- C- D- E- F- G- H- I- J- K- L- M- N- O- P- Q- R- S- T- U- V- W- X- Y- Z
---
Ludmila
---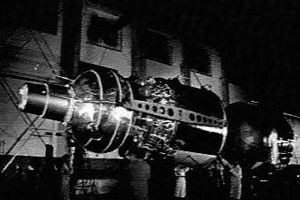 Voskhod 1
Voskhod 1 in assembly.
Credit: RKK Energia

Russian phantom cosmonaut, claimed by Judica-Cordiglia brothers to have died in space in 1961 - or 1963.

Died: 1961-05-23.

In March 1965 the newspaper Corriere della Sera published a report of sensational radio intercepts by the Judica-Cordiglia brothers at Torre Bert, Italy. Among these were the reported death of a female cosmonaut lost on 10 November 1963. Later the date was given as 16-19 May or 19-23 May 1961. The brothers say the 'heart-rending' voice can be heard reporting increasing temperatures as the capsule burns up in the atmosphere. Others have difficulty making anything out of the tape at all.
---
---
Family: Phantom Cosmonaut. Country: Russia.
---
---
1961 May 23 - .
---
---
Home - Search - Browse - Alphabetic Index: 0- 1- 2- 3- 4- 5- 6- 7- 8- 9
A- B- C- D- E- F- G- H- I- J- K- L- M- N- O- P- Q- R- S- T- U- V- W- X- Y- Z
---
© 1997-2017 Mark Wade - Contact
© / Conditions for Use
---