Home - Search - Browse - Alphabetic Index: 0- 1- 2- 3- 4- 5- 6- 7- 8- 9
A- B- C- D- E- F- G- H- I- J- K- L- M- N- O- P- Q- R- S- T- U- V- W- X- Y- Z
---
Reichelderfer, Francis W
---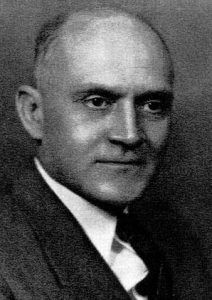 Reichelderfer
Credit: NASA

American meteorologist. Head of US Weather Bureau, 1938-1963. At the end of his tenure the first weather satellite was designed and orbited.

Born: 1895. Died: 1983-01-01.

Francis W. Reichelderfer joined the Naval Air Service in World War I after graduating from Northwestern in science in 1917 and studying meteorology at Harvard. He became a weather forecaster despite earning his pilot's wings in 1919. While in the Navy, he earned his masters degree at the University of Bergen in Norway. In 1938 President Franklin D. Roosevelt appointed him head of the Weather Bureau. He stated that one of the most significant advances in weather forecasting during his tenure was the orbiting of the Tiros I weather satellite, although he also expanded hurricane forecasting, instituted the use of the telephone in the weather service, provided crop and marine forecasts, instituted frost warnings, and provided hourly reports for aircraft. On his retirement, President John F. Kennedy wrote him, "You presided over the evolution of meteorology . . . from an art to a science."
---
---
Country: USA. Agency: USN. Bibliography: 535, 5925.
---
---
Home - Search - Browse - Alphabetic Index: 0- 1- 2- 3- 4- 5- 6- 7- 8- 9
A- B- C- D- E- F- G- H- I- J- K- L- M- N- O- P- Q- R- S- T- U- V- W- X- Y- Z
---
© 1997-2017 Mark Wade - Contact
© / Conditions for Use
---