Home - Search - Browse - Alphabetic Index: 0- 1- 2- 3- 4- 5- 6- 7- 8- 9
A- B- C- D- E- F- G- H- I- J- K- L- M- N- O- P- Q- R- S- T- U- V- W- X- Y- Z
---
Wiesner, Jerome B
---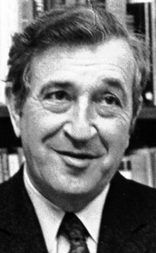 Wiesner
Credit: NASA
American scientist. Physicist, gadfly, science advisor to Presidents Eisenhower and Kennedy; opposed human spaceflight, the Apollo program, and the lunar orbit rendezvous method of lunar landing.
Born: 1915-05-30. Died: 1994-10-21.
Jerome B. Wiesner was science advisor to President John F. Kennedy. He had been a faculty member of the Massachusetts Institute of Technology, and had served on President Eisenhower's Science Advisory Committee. During the presidential campaign of 1960, Wiesner had advised Kennedy on science and technology issues and prepared a transition team report on the subject that questioned the value of human spaceflight. As Kennedy's science advisor he tussled with NASA over the lunar landing commitment and the method of conducting it.
---
---
Country
:
USA
.
Bibliography
:
535
,
6203
.
---
---
1915 May 30 -
.
---
1961 January 11 -
.
Review of the US space and missile programs - . Nation: USA. Related Persons: Kennedy, Wiesner. Program: Apollo.

President-elect John F. Kennedy released a report made to him by his Ad Hoc Committee on Space named to review the U.S. space and missile programs and identify personnel, technical, or administrative problems which would require the prompt attention of the Kennedy Administration. The Committee, whose chairman was Jerome B. Wiesner of MIT, concluded that the national space program required a redefinition of objectives, that the National Aeronautics and Space Council should be made an effective agency for managing the space program, that there should be a single responsible agency within the military establishment to manage the military part of the space program, that NASA management should be reorganized with stronger emphasis on technical direction, and that organizational machinery should be set up within the government to administer an industry-government civilian space program.
---
1962 October 24 -
.
Final manned lunar landing mode report - . Nation: USA. Related Persons: Kennedy, Wiesner. Program: Apollo. Spacecraft: Apollo LM, LM Mode Debate, LM Source Selection.

Faced by opposition of mode selection by Jerome Wiesner, Kennedy's science adviser, NASA let contracts to McDonnell and STL for direct two-man flight modes. Both concluded that it was feasible but would require LH2/LOX stages for descent and ascent from lunar surface, which NASA/STG adamantly opposed. This was also the last stab - for the time being - at 'lunar Gemini'.

The Office of Systems under NASA's Office of Manned Space Flight completed a manned lunar landing mode comparison embodying the most recent studies by contractors and NASA Centers. The report was the outgrowth of the decision announced by NASA on July 11 to continue studies on lunar landing modes while basing planning and procurement primarily on the lunar orbit rendezvous (LOR) technique. Additional Details: here....
---
1994 October 21 -
.
---
---
Back to top of page
---
Home - Search - Browse - Alphabetic Index: 0- 1- 2- 3- 4- 5- 6- 7- 8- 9
A- B- C- D- E- F- G- H- I- J- K- L- M- N- O- P- Q- R- S- T- U- V- W- X- Y- Z
---
© 1997-2019 Mark Wade - Contact
© / Conditions for Use
---